Northumberland is England's northernmost county, and perhaps the most diverse. Northumberland stretches from the Scottish border as far south as Durham, and its landscape ranges from sandy beaches along its North Sea coastline to majestic English countryside across its hills and valleys.
Northumberland has a rich history, which can be seen in the quaint towns and villages in addition to the majestic castles up and down the county. It is an incredibly diverse county which has a great deal to offer visitors of all kinds.
What is there to do in Northumberland?
Northumberland really is incredibly diverse, and there is always something to do or sea. Depending on how adventurous you are, you can try a range of water sports all along the rugged coastline. There are plenty of places that offer excellent diving, surfing, sailing and kayaking opportunities.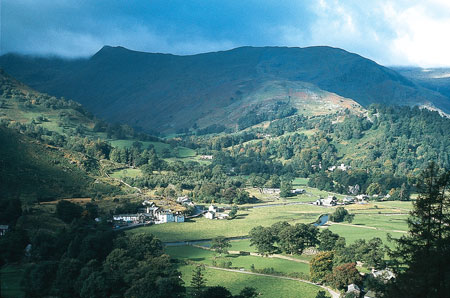 The beautiful Northumbrian scenery is best enjoyed on one of many walks and trails all around the area, and there are plenty of cottages in Northumberland available to rent that are among some fantastic countryside. The Cheviot Hills are particularly attractive to walkers, which allow full exploration of the Northumberland National Park. Northumberland is also extremely popular with cyclists – the area is generally flat, and the stunning landscapes are great places to take in on a ride.
What if I just want a relaxing break in Northumberland?
If your ideal trip to Northumberland sounds more relaxed than this, then there is still plenty to see and do. The beautiful sandy beaches are great places for a gentle stroll, perhaps with some traditional fish and chips along one of Northumberland's many clean, sandy beaches. There are many excellent golf courses in the region, particularly at Goswick, which has been selected as a British Open 2013 qualifying course. There are plenty of cafes and pubs in Northumbrian villages, and you will be treated to delicious local fare as well as a warm Northumbrian welcome.
What type of food is traditionally served in Northumberland?
Northumberland boasts a fantastic array of cuisine. Its proximity to the coast means that there are many seafood dishes served in the area, including lobster, salmon, and oysters. One restaurant of note is the Sportsman Inn in Embleton, but there are plenty of other high-quality restaurants all around the county.
Craster kippers should also be tried when visiting Northumberland – smoked kippers are popular the world over, but those made in Craster have something incredibly special about them! Game is also quite common throughout Northumberland as it remains a predominantly rural county, and you will often see venison or pheasant on many a menu.
There are countless traditional English tearooms in Northumberland, where you can enjoy sandwiches, cake and tea or coffee in a quiet, relaxed setting. They are so common that they can be used by cyclists and walkers as rest points at regular interval – you will not have to wait long until the next café comes along.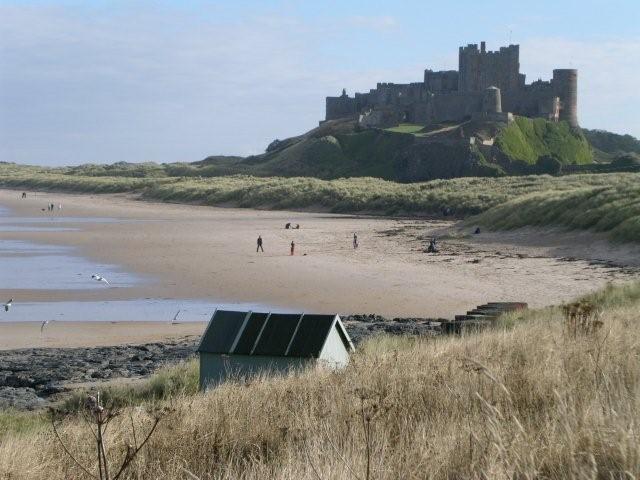 What local attractions are there?
Northumberland has a great many tourist attractions. Northumberland's colourful history is full of interesting stories, from Romans to Vikings and the English Civil War – key historical events have taken place all around Northumberland.
Visit Hadrian's Wall and various Roman settlements or take in the breath-taking castles at Alnwick or Bamburgh.  If you feel like Alnwick Castle looks familiar, you might have seen it in several films or TV shows: the castle was most famously used as Hogwarts's School in the Harry Potter films.
Also known as Lindisfarne, Holy Island is known as a site of pilgrimage for Christians after St. Aidan founded the monastery there and began the of spread Christianity across the Kingdom of Northumbria during a time when Paganism was the dominant religion.
Northumberland is also a superb place to view wildlife, with boat trips to the Farne Islands allowing access to one of the largest grey seal colonies in the world. Many seabirds also gather there to nest, such as cormorants, terns, puffins, and guillemots. There are many areas on dry land that are home to rare bird species, too. If you would like to enjoy a spot of birdwatching whilst enjoying delicious coffee and cake, The Barn at Beal is highly recommended, with spectacular views out over the North Sea and Holy Island.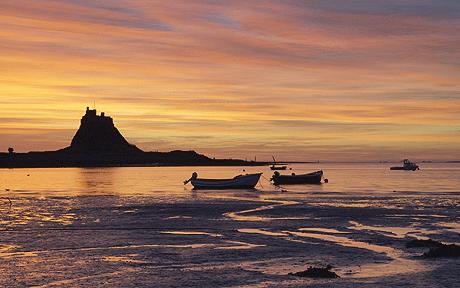 What is the weather usually like in Northumberland?
The short answer is that there is no usual weather in Northumberland! The weather is very changeable, especially on the hills, and it is always advisable that you take precautions if you are going out and about in the countryside. Waterproof clothing is usually a good idea, as Northumberland is one of the toughest counties in terms of weather in England. The warmest months are between July and August, and there are certainly some glorious days during this time when sandcastles and ice cream on the beach are in order. Winter can bring heavy snowfall, so you should always make sure you are prepared for this: but the snow-covered Northumbrian landscape is beautiful, and not something to be worried about.