The enchanting Republic of Maldives features 26 atolls boasting over a thousand islands, of which around 200 are just waiting to be explored. The area also features a well-developed tourist infrastructure, consisting of excellent accommodation options, a wide range of attractions and a vibrant nightlife scene.
The Maldives is an excellent place to take part in a wide range of water sports, including sailing, snorkelling and diving. The water in this part of the world is extremely clear, and local companies take visitors on daily trips to view to colourful corals and marine fish that inhabit the watery underworld. Taking a boat trip is also a great way to get a feel for the area and admire the many atolls, while many people are happy to simply sun themselves on one of the beautiful sandy beaches during the day and dine in style in the evening.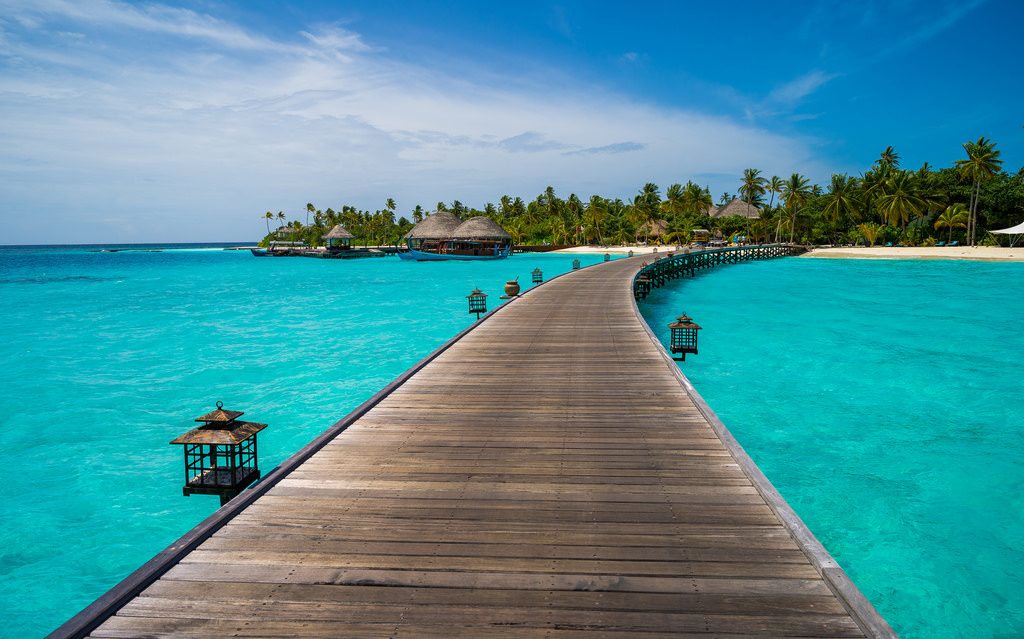 People who have a strong sense of adventure will be able to spend plenty of time exploring the atolls of the Maldives. Among the most popular and picturesque spots are the Kaafu Atoll, the South Nilandhoo Atoll, Addoo Atoll, Faadhippolhu Atoll and Ari Atoll, which is a great place to use as a base while exploring the Maldives. All of these atolls can be explored in style by taking a boat trip, and many companies also offer extra aquatic activities to take part in along the way.
Aside from its intense natural beauty, the Maldives is also steeped in rich culture. People who want to get a feel for the vibrant history of the Maldives should pay a visit to the interesting and informative National Museum of the Maldives, which contains an excellent range of displays. Regular exhibitions are held at the National Art Gallery, which features the world of 29 prominent local artists.
Special cultural shows can be seen in some of the most upmarket hotels in the Maldives. These shows display traditional music and dances and should not be missed. The Boda Beru is particularly popular among visitors to the Maldives, as it features singing and dancing accompanied by dramatic drum beats.
Image credits:  Mac Qin