Nestled in the western portion of the sparkling Caribbean Sea there lays three small, but incredibly scenic isles known as the Cayman Islands. The lush, tropical setting of Grand Cayman, Little Cayman, and Cayman Brac is ideal for a much needed holiday and the chance to see some breath-taking vistas.
Situated near the deepest part of the Caribbean, the enormous Cayman Trench, the islands are a haven for divers, snorkelers, and anyone who appreciates the endless beauty of the sea. Water related activities abound in and around the Caymans including cruises, fishing, kayaking, sailing, swimming, meandering on the beaches and simply enjoying the magnificence of the sea.
The underwater playground surrounding the Caymans is brimming with fascinating marine life including nurse sharks, sea turtles, stingrays, and a bevy of colourful tropical fish. Revel at the crystal clear waters and the amazing coral reef systems deep beneath the surface.
For those who prefer to stay closer to land, there's plenty to do in the Caymans such as duty and tax-free shopping, fine restaurant dining, golfing, hiking, and horseback riding. Don't forget to bring your camera to capture images of the gorgeous scenery as well as the beautiful birds that live here.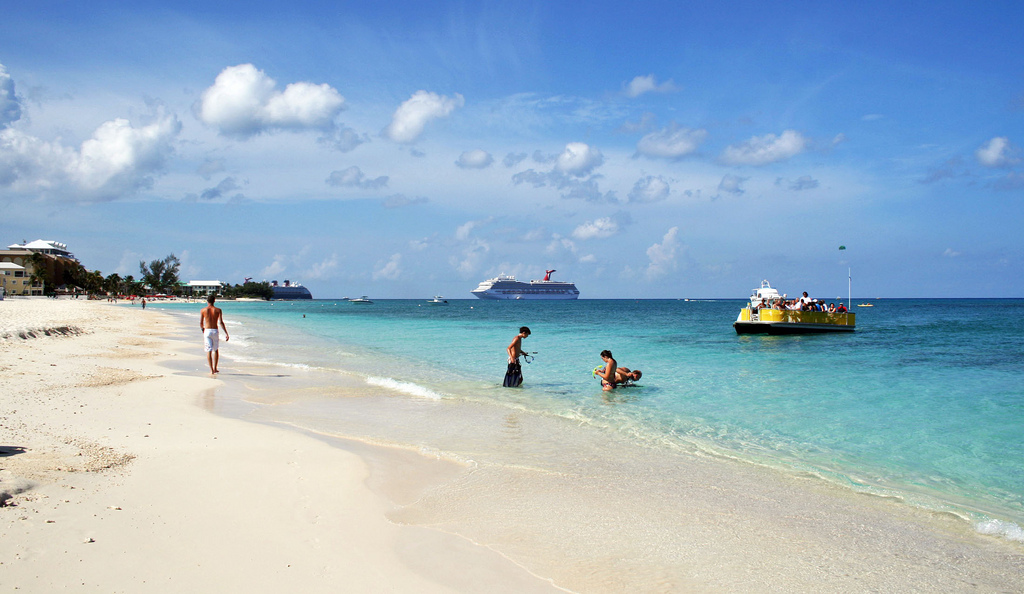 Seven Mile Beach on Grand Cayman's west shore is one of the most popular places on the islands for both locals and visitors alike. With pristine white sand meeting cerulean waters the beach offers one of the most picturesque backdrops in the world.
Some other must-see destinations throughout the Cayman Islands include a commercial sea turtle farm which is home to thousands of turtles, crocodiles, iguanas, and other native creatures, and a 65 acre botanic park named after Queen Elizabeth II where you'll see some of the most dazzling displays of flora and fauna on the islands.
Like much of the Caribbean, the Caymans also boast an impressive nightlife. When the sun goes down over Grand Cayman the intensity heats up with many nightclubs featuring various types of music to enjoy including folk, jazz, rock, and of course, reggae and calypso.
For quieter taste of island life, sister islands Little Cayman and Cayman Brac are chock full of charm and historic sites to visit.
Whatever you do, enjoying the luxurious feel of the Cayman Islands is simple whether it's taking part in the many activities available or just relaxing and marvelling at all the sights and sounds of this island paradise.
Image credits: Ninian Reid, Robert Gregorio. Thanks!