Thailand is a beautiful country in Southeast Asia and is perfect destination for a holiday. Thailand boasts many great tourist sites and was originally called Siam, but in 1939 the name was changed to its current title.  The language spoken here is Thai and the currency is the Baht. Most Thai people are Buddhist in faith, however there are some variations.
One of the most popular tourist areas in this country is Koh Samui. This tropical paradise is located on the Gulf of Thailand. Koh Samui is an easy-going utopia and surrounded by over sixty equally attractive islands. The beaches in Koh Samui, are lined with coconut trees and filled with white sands. This piece of heaven has a laid-back atmosphere with no big fancy resorts and hotels. Although there is great lodging, places to eat and night life, the way of life is simpler here. The turquoise blue water and gentle breeze make Koh Samui an idyllic area that is a great to de-stress from the cares of life. The Big Buddha on the northern shores of Koh Samui is a popular attraction. The huge statue stands 12 metres tall and the temple that houses the statue offers great views.
If you enjoy the party life, a holiday in Bangkok is perfect. Bangkok has all of the great clubs and night life of any other major city. This capital city has a population of around 6,900,000 people. Getting around is easy, as there are several options in public transportation. The Bangkok Mass Transit Authority, MRT subway system and the Sky train Metro System are all effective means of transportation in the city. When travelling to Bangkok, you should take time to see the historic architecture. The Grand Palace and Wat Prakaew was once known as home to the Thai king. Built in 1782 this site has intricate details that have amazed tourists for decades. Home to some great Buddhists temples, there are many historic things to explore.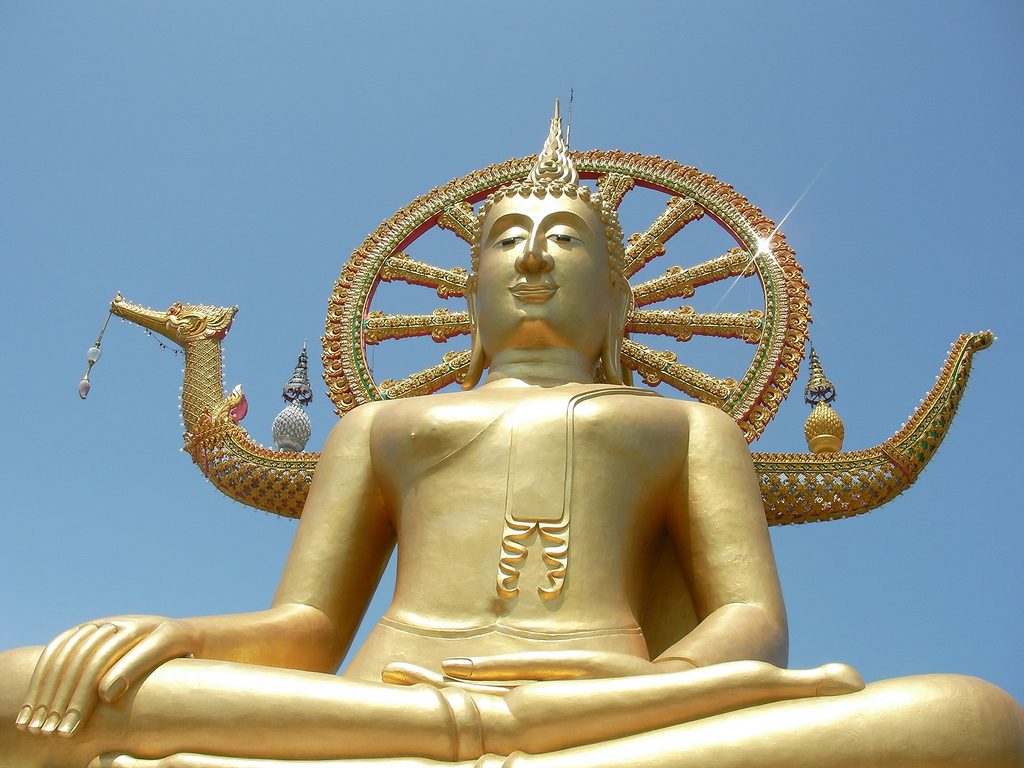 You cannot visit Bangkok, without visiting Chinatown. This chaotic area is filled with bright lights and shopping. Festivals are a time to celebrate, and they know how to party in China Town. Home to thousands of Chinese immigrants, this area has the largest selections of Chinese medications, herbs, and authentic cuisines. Day or night makes no difference, hordes of bargain hunters crowd this area looking a good deal. If you are ever in Bangkok during the Chinese New Year, you will see Chinatown at its finest.
With so many things to see and sites to explore, you could easily spend your entire holiday here. From ancient temples to breath-taking beaches Thailand has it all.
Image credits: kinumi Yoshida.