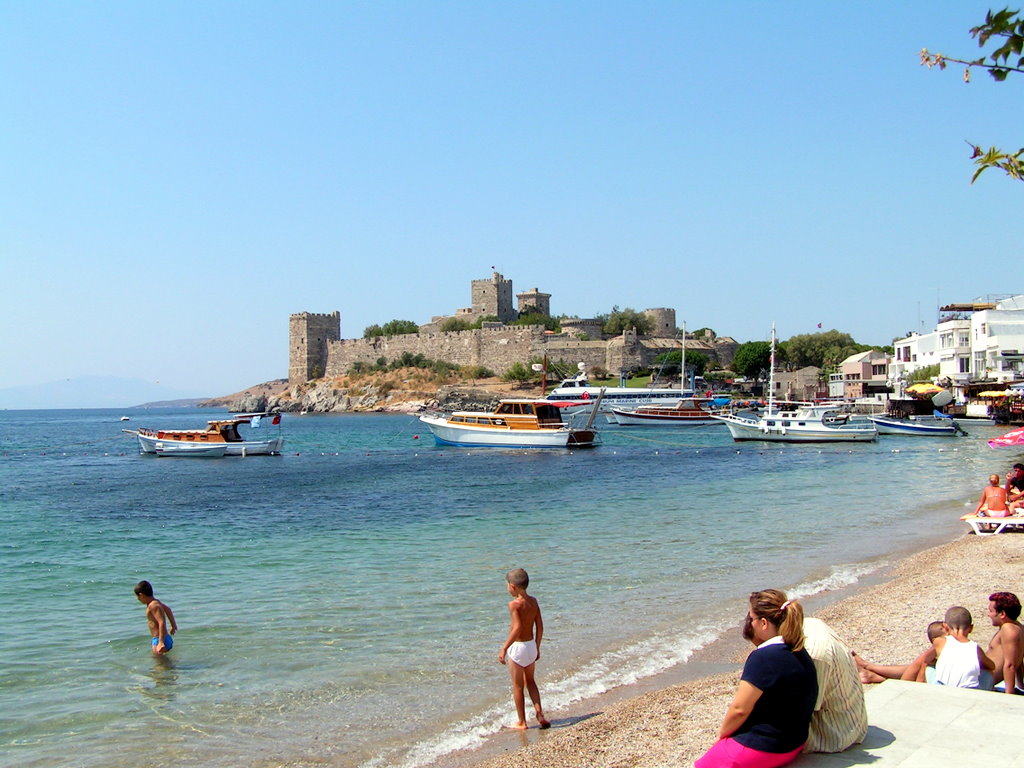 Located in the south west corner of Turkey, sharing a spot in the Aegean Sea with the Greek island of Kos, Bodrum is an exceedingly popular choice with tourists in search of their own piece of sun, sea and sand. With Bodrum holidays, you can be guarantee you will not only have the weather you have been hoping for, but there's plenty of excursions available too if you feel a week on the beach is a little too monotonous.
Full of contemporary treats, the Bodrum area is perfect if you love your mod cons while also being able to sample the traditional Turkish charm. It's a perfect example of flawless fusion between eastern and western culture, giving you a ideal opportunity to appreciate as much as you like.
Sunshine is pretty much guaranteed during the summer months at least, contributing to the many reasons why British holidaymakers come back to the region again and again.
While the city of Bodrum is, in itself, a popular resort for tourists, it's not the only resort in the area, meaning you can make a choice of basecamp depending on your personal requirements so that your Turkish dreams can come true.
Bodrum
From the ritzy marina and Ottoman castle to the buzzing nightlife, Bodrum has it all. With its close proximity to Kos too, you can incorporate days out to the Greek island too for a little change of pace.
Altinkum
A perfect base if you're a lover of beach life, Altinkum boasts three incredible golden beaches, while the port provides plenty of bars and restaurants in which you can sample the delicious local cuisine.
Gumbet
Popular with late night revellers, Gumbet has built a reputation for itself as a clubbing hotspot but that's not all that the resort is good for. Blue flag beaches surround the area, while the watersports on offer are extensive and of great quality.
Choose from one of the popular Bodrum resorts and get ready for a Turkish holiday to remember
Image credit: Yilmaz Ovunc (flickr)