Decades of near isolation hid the beauty of Burma from the outside world. Now the lost cities, gilded pagodas and hidden trails of the dragon kingdom are within reach, and the best way to get up close? On foot Burma is bursting with opportunities for walk-exploring. Whether strolling around tourist areas or trekking pine forests to tiny minority villages scattered through the Shan Hills, Burma's best-kept secrets are reserved for pedestrian travellers.
The well known
The three main sites for exploring spectacular temples are Yangon, Mandalay and Bagan. Yangon's Shwedagon Pagoda, Burma's most sacred Buddhist pagoda was described by Kipling in 1898 as a 'golden mystery upheaving itself'. It is unmissable. The ancient capital of Mandalay, to the north, offers a range of beautiful, sacred buildings, a centuries-old teak monastery and Mahamuni Buddha's temple. And Bagan, the ancient, ruined kingdom nearby, is Myanmar's greatest archaeological treasure. Scale a less-visited temple at sunrise to contemplate the 4000 pagodas rising out of the plain for an unforgettable experience.
Trekking proper, however, is a little further off of the tourist routes.
The slightly less known
South-east of Mandalay is Inle Lake, a popular start-stop point for treks into hill tribe villages. Inle Lake itself is an iconic destination. Stilt-house villages are still home to fishermen and farmers with a way of life unchanged for centuries. One of many popular treks is Inle Lake to Kalaw, 70 kilometres to the west. It's a three-day, two-night trek with typical trails winding through hills and villages, overnighting once in a family home and once in a monastery.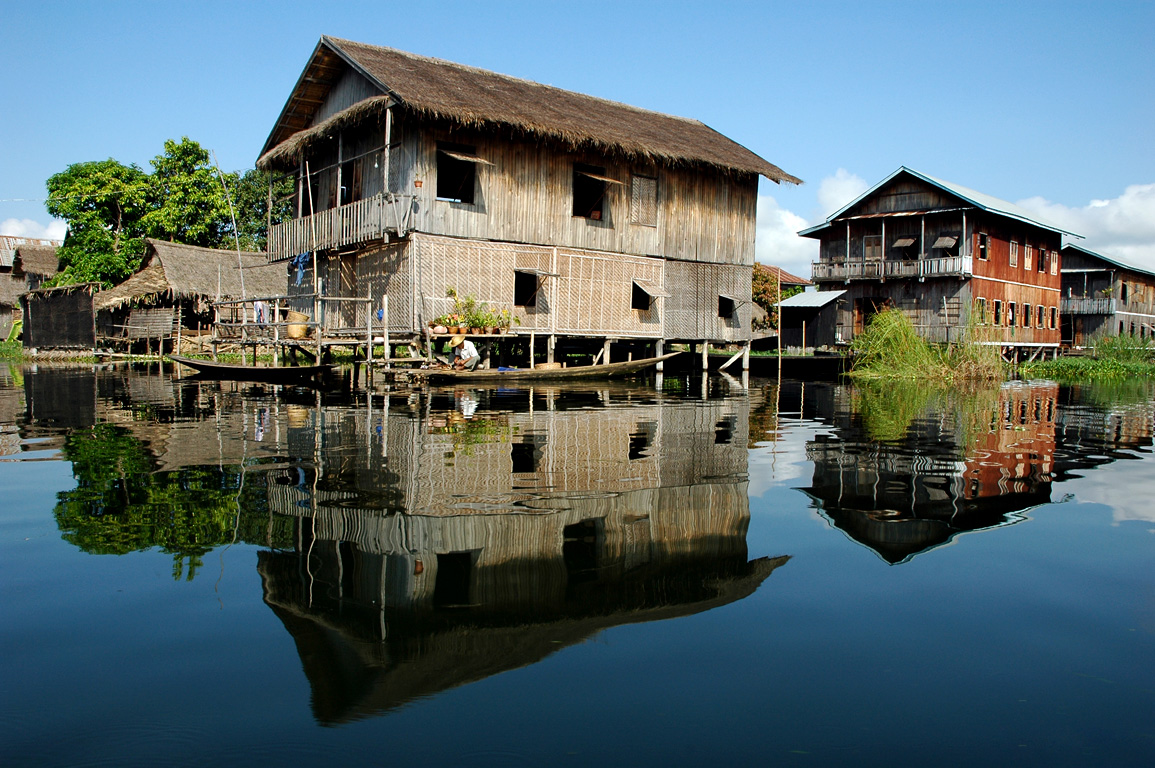 But while the Inle Lake area is, relatively, bustling with trekkers, some of Southeast Asia's most rewarding hill treks are waiting to be explored north of Mandalay.
A great trail-filled area in the north is Hsipaw, a peaceful Shan town with dusty streets, traditional buildings and breath-taking hills. There are plenty of options out of Hsipaw, from half-day walks through to week-long missions. And while the scenery is fascinating, the villagers make the treks exceptional. There are warm invitations to tea, for meals, and for overnight stays with local families.
Kyaukme, which also lies on the on the Mandalay – Lashio road, is a larger, even less-travelled trekking base. Accommodation options in Kakyume are limited — only one hotel accepts foreign visitors — but trekking options are abundant. The Shan and Palaung villages in the surrounding hills are sublime. One and two day treks are popular, overnighting in local homes. A seven-day trek through Mandalay, Pyin Oo Lwin, Kyaukme and Hsipaw is another possibility.
The great unknown
In the isolated far north of Burma is Putao, a small town with very limited access. Slowly, Putao is becoming a trekking base for nature lovers. From Putao, the snow-capped, easternmost Himalayas are within reach, with trails into the region's deep forests and remote villages only recently opened to foreigners. It is an area rich in flora, including rare orchids, and spectacular fauna — white belly herons, red pandas, takin and apollo butterflies.
Image credit: Martin Sojka, Taro Taylor.